News & Events
INAUGURATION OF THE RE-CONSTITUTED CEDECOM BOARD
2023-06-26
On Thursday, June 22, 2023, the Central Regional Minister, Mrs. Justina Marigold Assan, held a brief ceremony at the Central Regional Coordinating Council to officially inaugurate the re-constituted Board of Directors of the Central Region Development Commission (CEDECOM).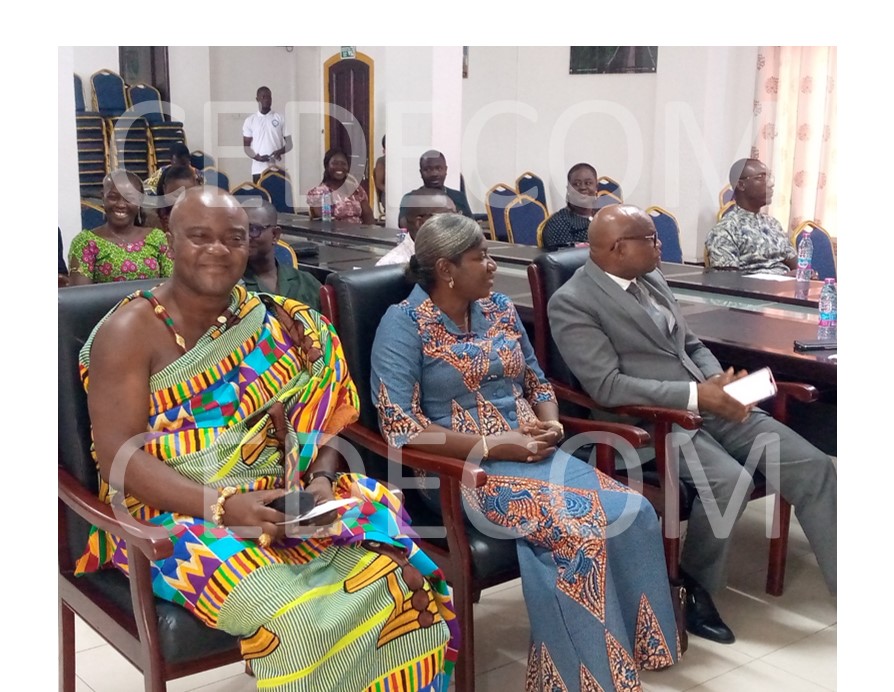 Members of the board include:
Dr. Kodjo Esseim Mensah-Abrampa, Director-General of the National Development Planning Commission (NDPC); Odeefo Amoakwa Boadu VIII, President of the Central Regional House of Chiefs; Dr Nana Ato Arthur, Head of Service, Office of the Head of the Local Government Service; Prof. Rosemond Boohene, Pro Vice Chancellor, University of Cape Coast (UCC); Mr. Timothy Oman, Regional Development Planning Officer, Central Regional Coordinating Council; Mr. John Doku, Regional Trade Officer, Ministry of Trade & Industry; and Mrs. Nicole Ama Abraham, Ag. Executive Director, CEDECOM.
Justice Kofi Diaba, a Cape Coast High Court judge, administered the oaths of office to the seven members of the board.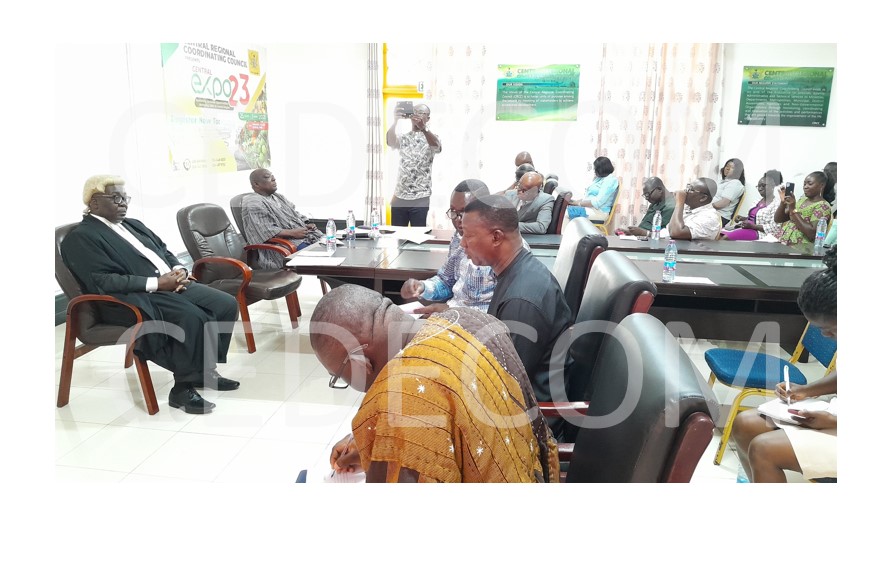 Mrs. Justina Marigold Assan thanked the board members in her inaugural speech for accepting their roles in CEDECOM to benefit the people of Central Region. She prayed that, as they lead the Commission for the next four years, with their extensive knowledge of private and public sector development, international trade and development, and finance, they would prioritize private sector investment for the rapid development of the Central Region.
She urged them to launch a vigorous investment promotion campaign to promote major private economic ventures in the region, pointing to the adequate but highly competitive reserve of private investment capital from domestic and foreign sources.
Mrs. Assan proposed that an investment code should be created in collaboration with all Municipal, Metropolitan, and District Assemblies (MMDAs) in order for the region to become more competitive in its ability to attract large-scale private sector investments. In order to reflect the uniqueness of our region, the code might, for instance, offer additional incentives to investors.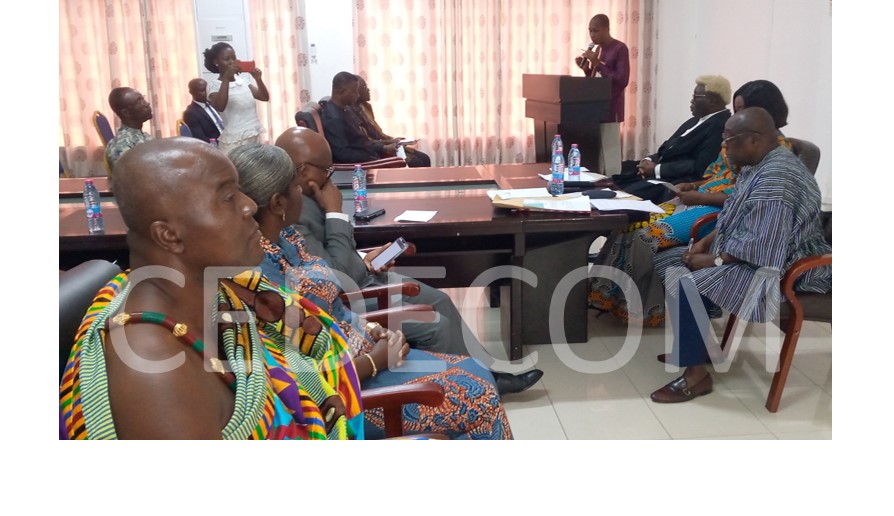 If the Central Region were to succeed in its efforts to develop, the Regional Minister urged board members to work with management of the Coordinating Council to finish the 2023- 2030 Regional Development Strategic Plan, which is currently in its final stages of completion. CEDECOM was also urged to work with other regions in areas of mutual interest.
Odeefo Amoakwa Boadu thanked the RCC for having faith in the board members and promised to work closely with all relevant development partners to advance the region. He reassured them that they could also rely on everyone present to assist the board in completing their task.
In his remarks, Dr. Ato Arthur also requested the assistance of all regional institution heads in completing the current task. He said that "waste will no longer remain waste" and that every resource should be used to help the Central region grow.
CEDECOM Communications