News & Events
TECHNICAL TEAM HOLDS A MAIDEN STAKEHOLDERS MEETING, CEDECOM HANDICRAFT PRODUCTION CENTRE
2023-02-13
Central Region is notably the tourism hub of the country with prospects for local economic development. One key feature of tourism development is handicraft production which engages the local/rural folks to participate in the tourism industry.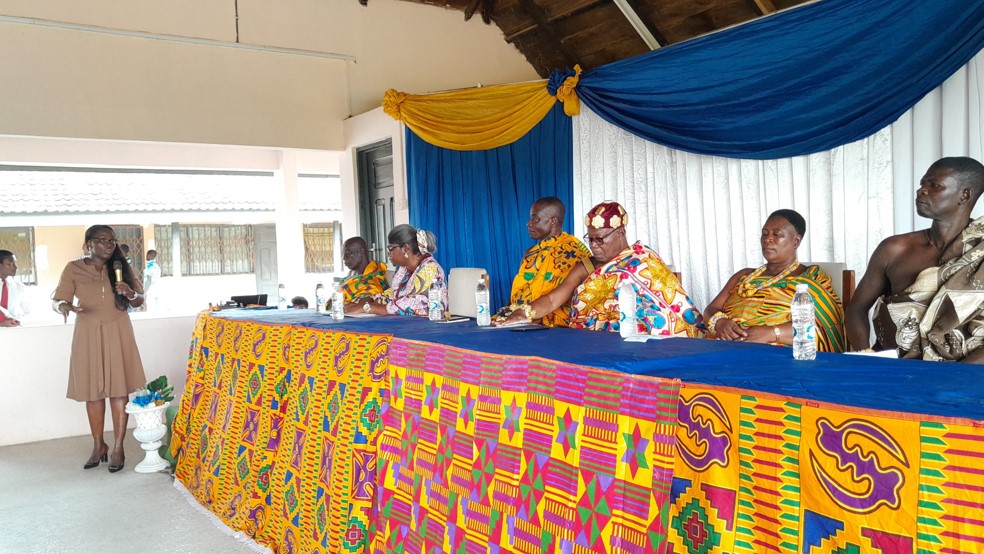 Central Region Development Commission has a mandate to facilitate the socio-economic development of the Central Region through key thematic areas including Integrated Tourism Development. It is in pursuit of this that the Commission established the Handicraft Production Centre in 2006 to create employment and sustainable income for craftmen and communities around the Kakum National Park.
The Centre which had operated for more than a decade had to haut operation due to several challenges including,
Attracting and maintaining master craftsmen Producer's capacity to produce marketable products Lack of access to export market among others
On November 22, 2022, the deputy minister of Trade in charge of International Trade and Export, Hon. Kwasi Krampah inaugurated a technical team to prepare the operational plan for the CEDECOM Handicraft Production Centre. The team comprises representatives from CEDECOM, Ghana Export Promotion Authority (GEPA), Gratis Foundation, Ghana Tourism Authority (GTA), Ghana Exim Bank, Ministry of Trade and Industry (MOTI) and the Central Regional Co-coordinating Council.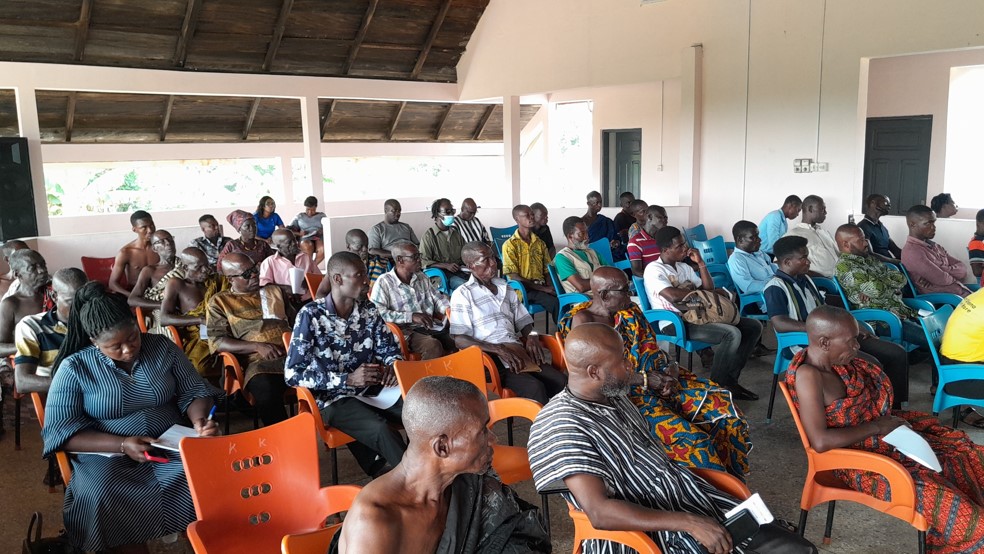 The technical team organized a stakeholder meetings on the 7th and 8th of February, 2023 at the Amphitheater of the Centre and conference room of CEDECOM respectively. The meetings sought to engage Artisans, Nananom, and Handicraft Exporter among others to discuss ways to overcome the above mentioned challenges and forge the way forward for the re-operationalization of the Abrafo Handicraft Production Centre.

During the meeting, participants were given a guided tour of the center to inspect available tools and machinery in order to have a fair knowledge of the facility. Subsequently, participants expressed their views on their observations and gave some suggestions on effective and efficient ways of re-operationalizing the center.
Notable among them were, the need to:
Clear the frontage of the center and to construct signage's for proper visibility Build a showroom for the facility, and Install additional machines to enhance quality product finishing.