News & Events
CEDECOM participates in the Green Ghana Project
2022-01-14
June 11th was designated Green Ghana Day by the Ministry of Lands and Natural Resources with a target to plant and nurture 5 million trees across the country. As part of the Green Ghana Day campaign, the Central Region Development Commission (CEDECOM) planted 3,500 cassia seedlings on a 10-acre land within its plantation at Abrafo Odumase.
This was also to augment the unproductive portions of its 253.60 acre forest plantation. The plantation is stocked with Teak (Tecton grandis) species aged between five and twenty years with the aim of creating a forest vegetation cover that would serve as a buffer zone to prevent the communities on the south-eastern boundary of the Kakum National Park from encroaching on the nature reserve.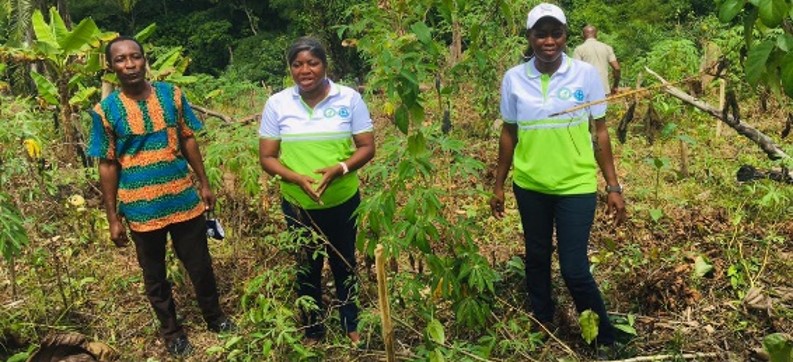 Photo: Mrs. Ama Abraham, Ag. Executive Director, sandwiched by some Management Staff, CEDECOM.